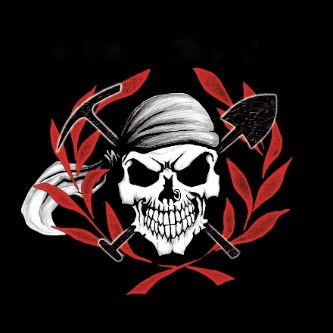 .. Hors controle est né au mois de mars 2000 avec Régis au chant, gratte et boite à rythmes et Max à la basse. Après l'enregistrement d'une démo la même année le groupe est invité à jouer au festival antiracistes de rude boys unity à Genève. A partir de là tout s'enchaine, un premier album ( biere musique et amitié ) voit le jour en 2001 et le duo commence à se faire un nom dans le milieu antifa Français. Après pas mal de concerts un peu partout en France et la sortie d'un deuxieme album en 2003 ( Liberté surveillée) Max quitte le groupe à l'automne 2004 et est remplacé par Thierry. Les répètes se passant pour le mieux et quelques lives plus loin le nouveau duo sort un album en 2005 (pour tes frères). Le groupe commence alors à s'exporter et donne plusieurs concerts en Belgique, Allemagne avec une tournée allemande en 2006. En décembre 2006 Johan rejoint le groupe à la batterie et remplace notre vieille TR505, son arrivée donne naissance au quatrième album( Enfants du charbon) et dynamise les concerts. En Mars 2010 le groupe a fêté ses dix anx d'existance avec la sortie d'un double album ( Béni, maudit) composé de 14 titres inédits et de 10 anciens rejoués avec la batterie!!
Depuis Décembre 2011 un nouveau membre a rejoint le groupe! Il s'agit de Philippe qui officie désormais en tant que second guitariste.
ENGLISH VERSION
Hors contrôle was born in 2000 in Montceau les mines, an old miners town in the south-eastern France.Max used to play the bass, Régis was singing and playing guitar as well as managering the drum box.They recorded a démo that year and played quite a few local gigs before performing at the anti-fascist festival in Geneva. Their first album (bière musique et amitié) came out in 2001, then in 2003 their second album (liberté surveillée) and the band starts to become famous all over France and particularly in the antiracist-antifascist scenes. They took part in several compilations and playedvarious benefit gigs for the antifa movement and associations as "Barricata" or "Maloka"! Max left the band in 2004 to be replaced by Thierry. As they rehearse quite a lot, a new album soon came out in 2005 (pour tes frères) and toured France, Switzerland, Belgium as well as Germany in 2006! Thanx to cable street beat dusseldorf and conehead records. At the end of 2006, Johan joined the band on drums wich boosted the songs and gave birth to their latest album in 2008 (enfants du charbon)! In Marsh 2010 the band celebrated his 10 years of existance with the release of a double album ( Béni, maudit) consisting of 14 titles unpublising and 10 old song replay with the drum!!
Since
December 2011
a
new member joined
the group
!
This is
Philip who
now
officiates
as a
second guitarist
.